Call for student interns open now
February 26, 2021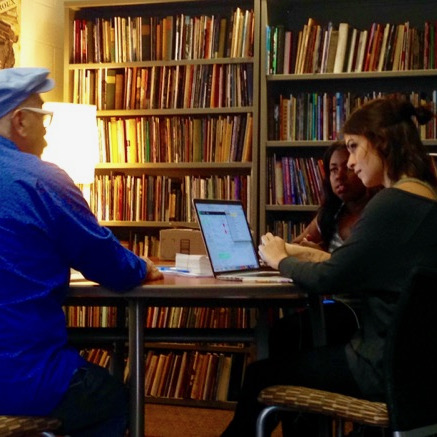 U.S. Poet Laureate Juan Felipe Herrera chats with Center for Poetry interns Arzelia Williams and Grace Carras in the Center office, Sept. 28, 2016. 
The RCAH Center for Poetry at MSU seeks up to four student interns for the 2021-22 academic year. We are looking for undergraduate students (sophomore-senior) with excellent organizational skills and an interest in poetry, writing, and/or literature.
For more information and details on how to apply, click here.