Science of Grief: Poetry Workshop with Natasha T. Miller & Lauren Russell
Thu, March 24, 2022 6:00 PM - Thu, March 24, 2022 8:00 PM at Online
Presented in partnership with MSU Broad Art Museum, MSU Museum's Science Gallery, The Writing Center, and the Creative Writing Program
Registration for this free, online event is required. Register here.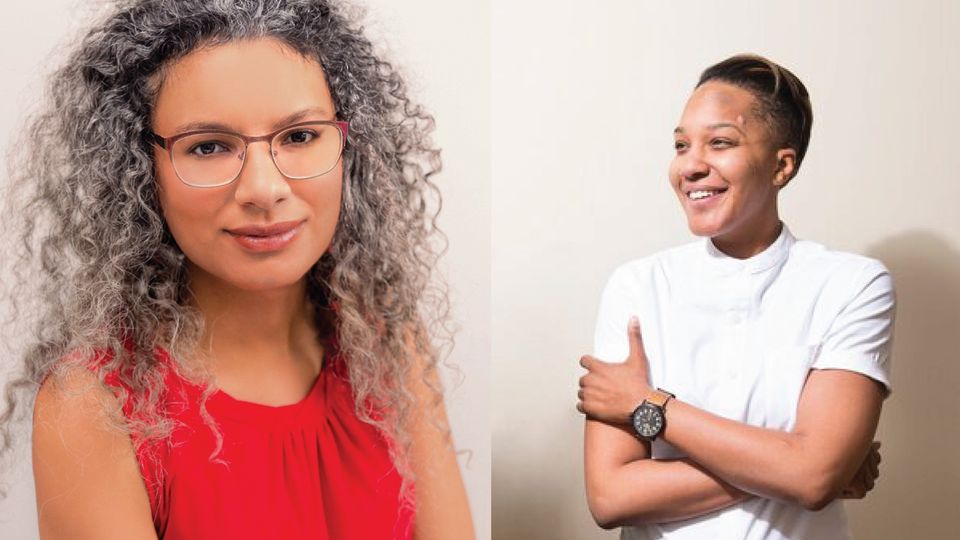 Lauren Russell                                        Natasha T. Miller
Natasha T. Miller is bringing the Science of Grief to MSU and the Greater Lansing community for the first time. This poetry workshop dedicated to individual and community wellbeing kicks off the Science of Grief 2022.
Sometimes the detached language of medical records reduces the patient to a graph, a collection of figures, or a list of symptoms. How can we use poetry to transform the data into the human? In this workshop with Natasha T. Miller and Lauren Russell, Director of the RCAH Center for Poetry, we will create new poems from old medical records, in conversation with the exhibition Kahlo Without Borders. We'll then have an open-mic style reading of the poems created in the workshop. Please bring copies of medical records you are interested in working with, such as an after-visit summary, psychological evaluation, immunization record, lab data, or an imaging report.