Thomas Lynch at the Lansing Poetry Club
Sun, March 20, 2022 3:00 PM - Sun, March 21, 2021 5:00 PM at Urban Beat, 1213 Turner St., Lansing
We are thrilled to co-sponsor this appearance by Thomas Lynch with the Lansing Poetry Club!
Please join us at Urban Beat in Lansing's Old Town neighborhood for a long-awaited reading by Thomas Lynch (rescheduled from March 2020).
Tickets: $10 general public, free for students.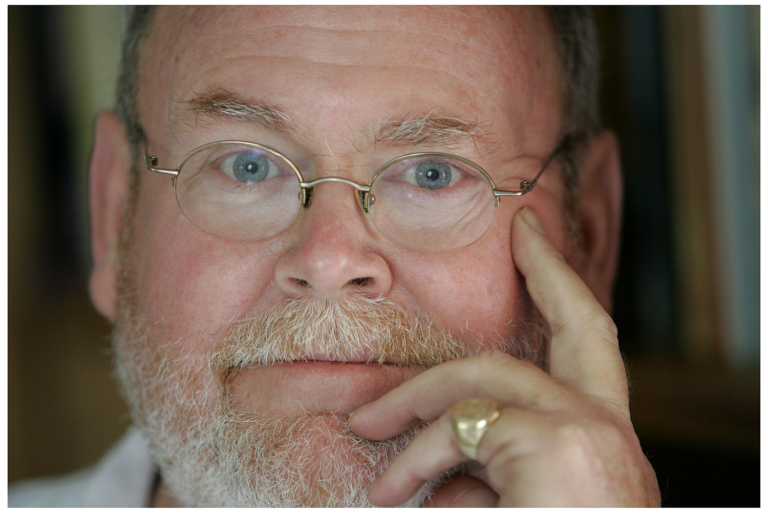 Thomas Lynch is the author of five collections of poems and four books of essays. A book of stories, Apparition & Late Fictions, published in 2010 to critical acclaim, is now available in paperback and can be purchased in bookstores and online.
A "Classic Contemporary" edition of Skating with Heather Grace, his first book of poems, has just be reissued by Carnegie-Mellon University Press. In 2011, Paraclete Press published The Sin Eater: A Breviary -- a collection of his sin-eater poems accompanied by black and white photographs by Michael Lynch and cover art by Sean Lynch. Salmon Press, The Cliffs of Moher, Co. Clare, Ireland published an Irish edition in 2012. The Good Funeral - Death, Grief & The Community of Care, co-authored with theologian, Dr. Thomas G. Long, was published in September, 2013.
Thomas Lynch's work has been the subject of two film documentaries. PBS Frontline's The Undertaking, aired nationwide in 2007, won the 2008 Emmy Award for Arts and Culture Documentary. Cathal Black's film, Learning Gravity, produced for the BBC, was featured at the 2008 Telluride Film Festival and the 6th Traverse City Film Festival in 2009 where it was awarded the Michigan Prize by Michael Moore. He has taught with the Department of Mortuary Science at Wayne State University in Detroit, with the graduate program in writing at the University of Michigan, Ann Arbor, and with the Candler School of Theology, Emory University, Atlanta, GA. He is a charter member of the faculty of the Bear River Writers Conference at Walloon Lake in Michigan.
Thomas Lynch's essays, poems and stories have appeared in The Atlantic and Granta, The New York Times and Times of London, The New Yorker, Poetry and The Paris Review and elsewhere. He lives in Milford, Michigan where he has been the funeral director since 1974, and in Moveen, Co. Clare, Ireland where he keeps an ancestral cottage.