2021 Richard Benvenuto and Tom Samet High School Writing Competition Winners' Reading
Wed, November 17, 2021 7:00 PM - Wed, November 17, 2021 8:00 PM at Online
Each fall, the RCAH Center for Poetry holds the Richard Benvenuto High School Poetry Competition, and the Tom Samet High School Fiction Competition, with prizes donated by Barry Gross in memory of his dear friends Richard Benvenuto and Tom Samet.
Please join us online as we celebrate the 2021 winners with a virtual reading of their winning entries.
To view a recording of this event, click here.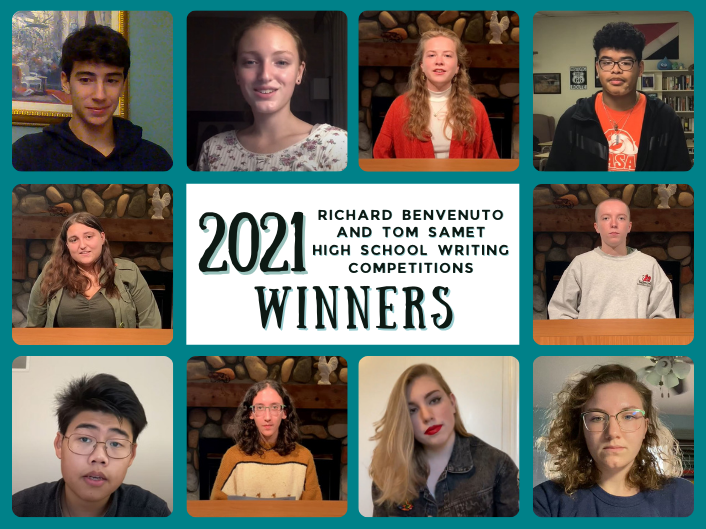 2021 Benvenuto High School Poetry Competition and Samet High School Fiction Competition winners
Top row, l-r: Blaise Williams, Alexandre Morrison, Holly Haeck, De'Angelo Saldana
Center row, l-r: Neva Ensminger-Holland, Sam Haviland
Bottom row, l-r: Ray Zhang, Elizabeth Keller, Hannah Haines, MacKenzie Brasseur