2020 Richard Benvenuto and Tom Samet High School Writing Competition Winners' Reading
Wed, November 18, 2020 7:00 PM - Wed, November 18, 2020 8:30 PM at Online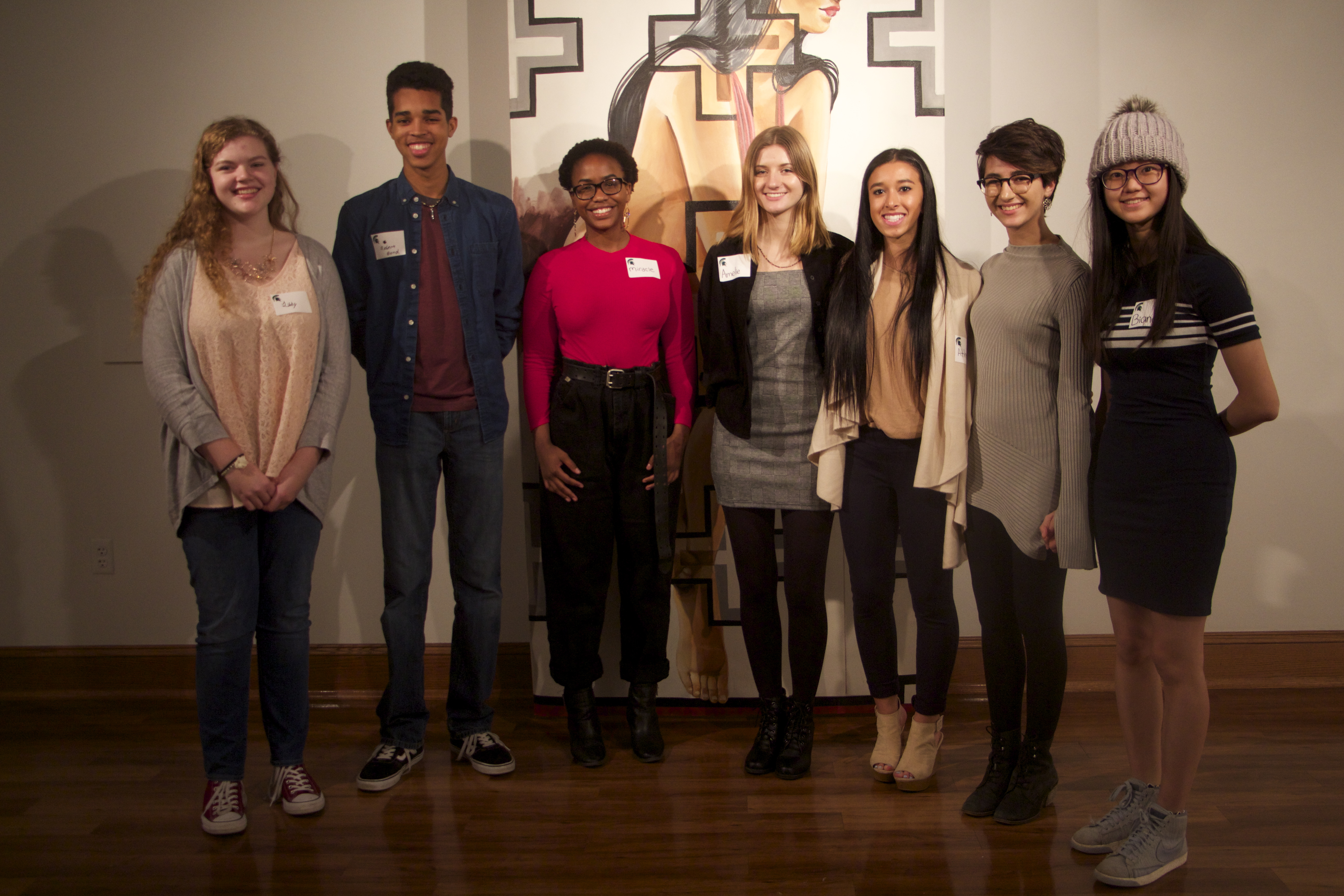 Pictured: The 2018 Benvenuto High School Poetry and Samet High School Fiction Competition winners (Left to right): Elizabeth Shorkey (3rd, Fiction); Robert Bond (Honorable Mention, Fiction); Miracle Thornton (2nd, Poetry); Amelie Randall (3rd, Poetry); Athena Nassar (2nd, Fiction); Ash Freeman (1st & Honorable Mention, Poetry); Bianca Layog (1st, Fiction)
Each fall, the RCAH Center for Poetry holds the Richard Benvenuto High School Poetry Competition, and the Tom Samet High School Fiction Competition, with prizes donated by Barry Gross in memory of his dear friends Richard Benvenuto and Tom Samet.
Please join us online as we celebrate the 2020 winners with a virtual reading of their winning entries.
Registration is required to attend. Please click here to register.
To download an event flyer, please click here.